Saving money is a top priority for holiday shoppers this year. And it's no wonder. Prices are rising faster than skirt hemlines in the '90s. According to Survey Junkie, nearly 75% of consumers are worried about how inflation will impact their holiday shopping budgets.
That concern easily leads into the question: how can I save money while still enjoying the holidays?
There are many life hacks for saving money, but they are not universally effective. The strategies that work for you and your household may be a flop for your neighbor or sister. To help you identify the best ways for you to spend less, here's a look at common money-saving strategies — with a focus on what's required for each to be successful.
Best ways to save money fast on holiday shopping
Saving money quickly is harder than saving money slowly. Unfortunately, when you most need to save, you're usually on a short timeline. So here are the strategies that offer quicker results.
1. Coupon codes and comparison tools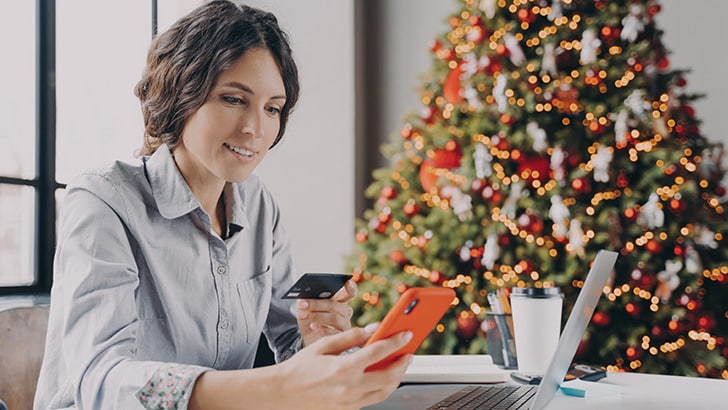 Survey Junkie reports that 56% of shoppers intend to use coupons this year and 54% plan on using promo codes. The downside of coupon shopping is that it can be time-consuming if you don't have the right tools.
If you shop online, try a browser extension that checks for lower prices and coupons. This is a quick, easy strategy to lock in savings. My favorite extension is Rakuten, formerly known as Ebates. Add the Rakuten software to your favorite browser and it tells you when the product you're shopping is available for less somewhere else. It also automatically tests available coupon codes while you are checking out — to ensure you get the best price.
You also earn cash back on the purchases you make through Rakuten. These take longer to receive, but it's a nice perk in addition to the lower prices you'll realize on your shopping.
Rakuten also gives out $30 referral bonuses — to you and the people you refer. Try it out for yourself with my Rakuten referral link. There's $30 in it for you and me!
2. Shopping the sales
Whether it's an Amazon Prime event or Black Friday, the big holiday sales are money-saving opportunities. That's probably why 70% of shoppers plan to shop Black Friday this year, according to Survey Junkie. Unfortunately, those sales can also be traps. Retailers commonly raise prices first before discounting them by 20% or 30%.
To ensure you are actually saving money, do a quick price comparison before you buy anything, either in store or online. Online shoppers can also check prices at the same store on a different device or network. Some online retailers display different prices depending on how and from where you access their website.
3. Cash stuffing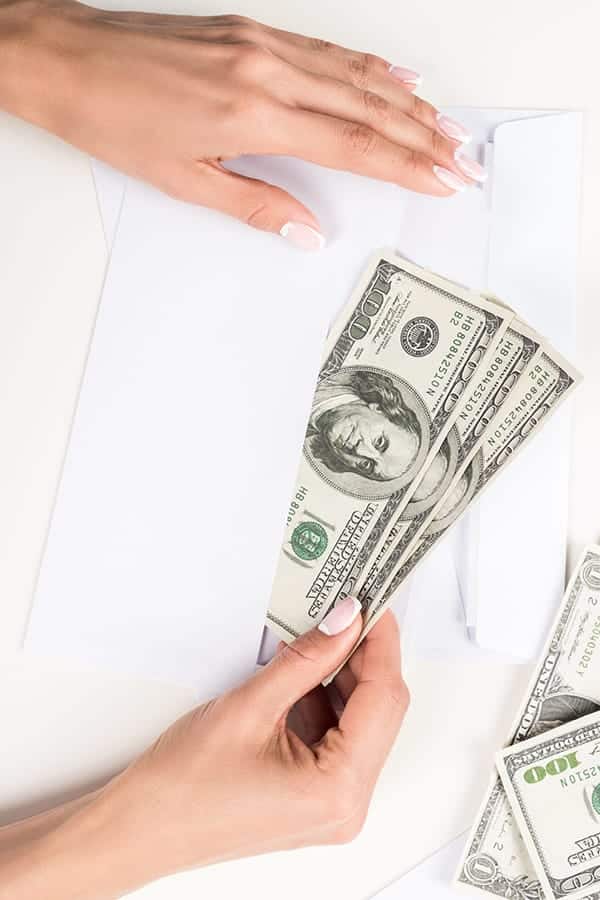 According to Credello, one in three people say cash stuffing helps them control spending and save money. Cash stuffing aka the envelope method involves divvying up your budget in cash. For each spending category, you'd put your budgeted spend in an envelope in cash. You might have a grocery envelope, holiday shopping envelope, a clothing budget envelope, etc.
Cash stuffing can be an effective way to prevent overspending this holiday season. Simply set your budget, put that amount into an envelope, and stop spending when the cash runs out. Easy, right?
Well, sort of. This strategy won't work if you don't plan ahead. You can easily run out of money before you buy something necessary — like a gift for your SO. So, make a list. Do some early price-checking to verify that your holiday spending budget is realistic. Then, put your debit and credit cards away. If you have them available while you are shopping, it's too easy to cheat on your cash stuffing plan.
4. Discount gift card stuffing
I don't think "gift card stuffing" is a term people use — but it is a way to save money upfront on your holiday shopping. The concept is the same as cash stuffing with one exception. Instead of shopping with cash, you'd shop with discounted gift cards. You can save 1% to 15% upfront on the price of the gift card upfront.
Gift cards hold you to set spending limits the same way cash does. Once the card is out of funds, you're done shopping.
Try Raise.com for a wide range of gift cards.
The pitfall here is that you buy gift cards you don't end up using. Avoid this by sticking with department stores like Target and Amazon. Only deviate from those if there are specific things you want to buy from specialty retailers.
5. Buy less stuff
Nearly half of all shoppers (45%) told Survey Junkie they planned to buy less stuff this year. This is probably the most straightforward strategy to control spending. The only real drawback is that you should know what you bought last year so you can deliberately buy less this year.
Start by making a list of gifts and other holiday goods you want to buy. Those other holiday goods can include decorations, a tree, food for your Friendsgiving party, etc. Next, review that list with a Sharpie in hand, crossing off every item that's not necessary. That includes gifts for people you hardly know. Why not make them cards instead or, better, send them a handwritten note?
You could also round up your family members and take a vote on whether you all need to buy gifts for each other. Instead, everyone could pitch in a small sum of cash to fund a nice dinner. Or, you could do a secret Santa gift exchange, so each person only buys one gift.
Saving money when you have a longer timeline
6. Cash back rewards on your credit card
I've written a lot about using cash-back rewards to lower the cost of your spending. This is my favorite strategy, because it aligns with how I use credit cards. I put everything on plastic (including utility bills) and pay the balance off monthly. That amounts to 2% to 5% savings on most purchases, depending on which card I use.
You can let your cashback accumulate for a few months, and then apply it to your credit card balance. Some cards will also send you a check, which you could deposit into your cash savings or emergency fund.
If you roll over balances, do not chase the cashback. You'll end up spending far more in credit card interest than you'll earn in cash back. You will do better with the cash stuffing approach.
7. Cash back apps
Cash back apps like Fetch, Ibotta, and Receipt Hog reward you for sharing your shopping data via receipts. The rewards are small. And, it can take weeks or months to reach the minimum cash-out threshold. But earning $10 every few months is better than not earning $10 every few months.
The risk here is that you'll lose interest before you cash out your rewards. In that scenario, you give up your data and get nothing in return. To avoid this, pick one app and set a time on your calendar each week to upload your receipts. Make it a habit.
Saving for the next holiday season
This probably isn't what you want to hear, but now is the best time to prep for lower spending next holiday season. Here are two ways to do it.
8. Side hustle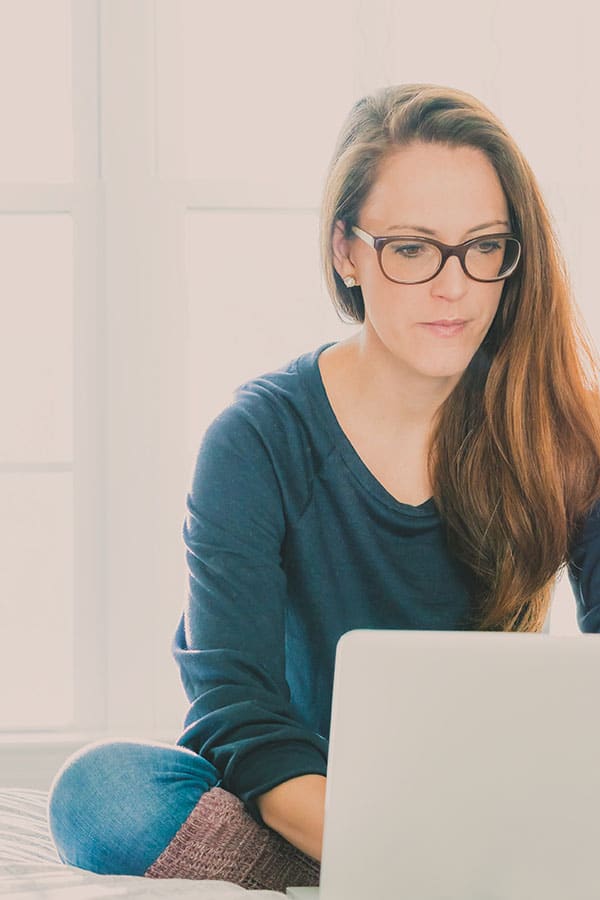 A side hustle can generate the cash you need for all of your holiday spending — if you start working on it now. Popular side hustle ideas include:
Survey taking on apps like Survey Junkie.
Selling old clothes on Thredup.
Making crafts and selling them on Etsy.
Designing t-shirts and using Printify or Printful to sell them.
Freelancing in your area of professional expertise — like writing or graphic design.
Renting space in your basement for storage.
Renting space in your garage for parking.
Renting space in your home for long- or short-term rentals.
Ride-sharing or delivering food or groceries through Uber, Uber Eats, Instacart, etc.
Side hustles fail when you spend time and money to set them up, before losing interest or failing to gain traction. To give yourself a better shot at success, seek out people who are side hustling successfully in an area that interests you. Interview them. Find out the pros and cons, potential risks, inside tips and tricks.
9. Fix your budget to accommodate holiday shopping
If the holidays often leave you with extra debt or not enough cash to buy groceries, fix the problem at the budget level. There are two general approaches you can take:
Find one big place to save on expenses. Then allocate those funds to a cash account that's earmarked for holiday spending. For example, shop around for lower premiums on your car insurance. If you lock in a rate that's $200 or $300 less per year than what you pay today, you can afford to stash that savings into a cash account.
Build a new budget line by line. Do this by reviewing your bank statements and documenting everything you spend money on. Then start cutting where you can. Most people can find ways to spend less on food, utilities (use your thermostat!), insurance premiums, and entertainment. See if you can get your expenses to fit into the 50/30/20 budgeting system. You can also combine a 50/30/20 budget with cash stuffing to make sure you live within your set spending limits.
Spending less this holiday season and beyond
If you're asking how can I save money this holiday season, here are your answers in short form: Only buy gifts and holiday items that are absolutely necessary. Talk family and friends into gift exchanges or no gifts at all. When you do shop, use cash or discounted gift cards only. If you must use credit, make sure it's a no-fee, cashback card — and pay the balance off monthly. Also check prices and use coupon codes.
Then, make a plan for next year. Either raise your income with a side hustle or trim your spending with a new budget. That'll make the holidays far easier to manage going forward — which allows you to direct more energy into celebrating good times with the people you love.